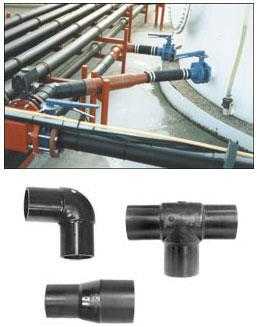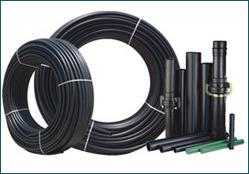 Basic Info
Model NO.: 20-1200mm

Installation and Connection: Electrofusion,Butt Fusion,Socket Fusion

Color: Black with Blue or Yellow Stripe

Pression: Pn5, Pn6,Pn8,Pn10,Pn12.5,Pn16,

Pipe Density: 0.95-0.96kg/M3

Pipe Life Span: 50 Years

Other: Cutomized

Specification: Dn20mm~~Dn1200mm

HS Code: 3917210000

Material: HDPE

Length: 5.8m, 12m or as Required

SDR: SDR33, SDR26,SDR21,SDR17,SDR13.6,SDR11,

Material Suppier: Sinopec, Basell, Sabic, Borouge

Nwt: 0.007kg-196kg

International Standard: ISO4427/4437, DIN8074/8075

Trademark: SP

Origin: China(Mianland)
Product Description

High quanlity HDPE Pipe for Water Supply: PE80/PE100
Specifications:
1. Material: High quality virgin PE100/PE80
2. Diameter: 20mm to 1200mm
3. Pressure: PN5 to PN20
4. Standard: ISO4427/4437
Features:
1.Material: High quality, virgin PE100/PE80
2. Diameter: 20mm to 1200mm
3. pressure: PN5,PN6,PN8, PN10, PN12.5, PN16 PN20( SDR33, SDR26, SDR21, SDR17,SDR13.6, SDR11,SDR9)
4. Connection: Socket fusion, butt fusion joint, electro fusion joint, flanged joint
5. Standard: ISO4427, GB/T13663-2000
Application:
Water supply, industrial liquids transportation, sewage treatment. Mariculture, and agricultural irrigation, etc

HDPE Pipe For Water Supply
Nominal outside
diameter Dn(mm)
PE80 Pipe
PE100 Pipe
Nominal wall thickness en(mm)
PN5
PN6
PN8
PN10
PN12.5
PN6
PN8
PN10
PN12.5
PN16
SDR33
SDR21
SDR17
SDR13.6
SDR11
SDR26
SDR21
SDR17
SDR13.6
SDR11
20
-
-
-
-
2.3
-
-
-
-
2.3
25
-
-
-
2.3
2.3
-
-
-
2.3
2.3
32
-
-
2.3
2.4
3.0
-
-
2.3
2.4
3.0
40
-
2.3
2.4
3.0
3.7
-
2.3
2.4
3.0
3.7
50
2.3
2.4
3.0
3.7
4.6
2.3
2.4
3.0
3.7
4.6
63
2.4
3.0
3.8
4.7
5.8
2.4
3.0
3.8
4.7
5.8
75
2.6
3.6
4.5
5.6
6.8
2.9
3.6
4.5
5.6
6.8
90
2.8
4.3
5.4
6.7
8.2
3.5
4.3
5.4
6.7
8.2
110
3.4
5.3
6.6
8.1
10.0
4.2
5.3
6.6
8.1
10.0
125
3.8
6.0
7.4
9.2
11.4
4.8
6.0
7.4
9.2
11.4
140
4.3
6.7
8.3
10.3
12.7
5.4
6.7
8.3
10.3
12.7
160
4.9
7.7
9.5
11.8
14.6
6.2
7.7
9.5
11.8
14.6
180
5.5
8.6
10.7
13.3
16.4
6.9
8.6
10.7
13.3
16.4
200
6.2
9.6
11.9
14.7
18.2
7.7
9.6
11.9
14.7
18.2
225
6.9
10.8
13.4
16.6
20.5
8.6
10.8
13.4
16.6
20.5
250
7.7
11.9
14.8
18.4
22.7
9.6
11.9
14.8
18.4
22.7
280
8.6
13.4
16.6
20.6
25.4
10.7
13.4
16.6
20.6
25.4
315
9.7
15.0
18.7
23.2
28.6
12.1
15.0
18.7
23.2
28.6
355
10.9
16.9
21.1
26.1
32.2
13.6
16.9
21.1
26.1
32.2
400
12.3
19.1
23.7
29.4
36.3
15.3
19.1
23.7
29.4
36.3
450
13.8
21.5
26.7
33.1
40.9
17.2
21.5
26.7
33.1
40.9
500
15.3
23.9
29.7
36.8
45.4
19.1
23.9
29.7
36.8
45.4
560
17.2
26.7
33.2
41.2
50.8
21.4
26.7
33.2
41.2
50.8
630
19.3
30.0
37.4
46.3
57.2
24.1
30.0
37.4
46.3
57.2
710
21.8
33.9
42.1
52.2
64.5
27.2
33.9
42.1
52.2
63.6
800
24.5
38.1
47.4
58.8
72.7
30.6
38.1
47.4
58.8
72.7
900
27.6
42.9
53.3
66.2
81.8
34.4
42.9
53.3
66.2
81.8
1000
30.6
47.7
59.3
73.5
-
38.2
47.7
59.3
73.5
-
1200
36.4
57.1
70.6
-
-
46.2
57.1
70.6
-
-


Polyethylene (PE) Pipes for Water Supply Standard:ISO4427,GB/T13663-2000
SUNPLAST is a leading professional supplier of plastic pipe system products since 2000.We have exported our products more than 50 countries and area.

Our products:1.Plastic pipe 2.HDPE fittings 3.PPR fittings 4.PP compression fittings 5.pipe welding machine and tools 6.pipe repair clamp Our aim is to provide customer with the best solutions of plastic pipe connection.

Thank you for your looking through.